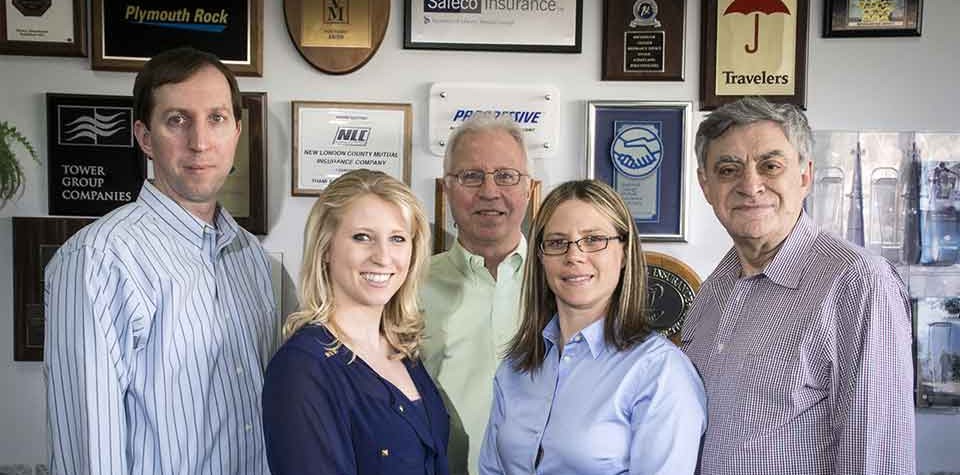 William "Bill" Michalowski
Bill has been in the insurance industry since 1984. He began his career working for Allstate Insurance Company. In 2000, he opened, "The Michalowski Agency". He wanted to offer his clients more options for insurance.
He is a member of the Wallingford YMCA board. On the weekends, he enjoys spending time with his family, especially his grandchildren. He enjoying being outdoors, skiing and hiking with his 2 dogs. He also enjoys riding his motorcycle and watching the NHL on TV. If you think you're seeing double, he does have an identical twin brother.
His philosophy is, "If you do the right thing every day, you never have to worry!"
---
Michael "Mike" Michalowski
Mike graduated from Quinnipiac University, with a degree in economics. He originally went to school for meteorology. If anyone wants to know what the weather is going to do, they call Mike. He is a self-proclaimed "weather weenie". He joined the family business in 2000. Mike enjoys skiing and golfing when he isn't with his family.
Twitter – @mikemichalowski | Linkedin – Mike Michalowski
---
Tara Michalowski
Tara began working at the agency in 2005. She is a Quinnipiac graduate. After graduation, she worked for ESPN and also traveled cross country in an RV for 2 months.
On the weekends you can find her in Vermont, snowboarding, showshoeing, kayaking or hiking with her dog, Burton. Tara is a member of the Quinnipiac board of governors and was also a member of the inaugural women's ice hockey team.
Her philosophy is "You only live once!"
---
Jessica "Jess" Michalowski
Jess graduated from Eastern CT State University in 2014, when she began working for the agency. On the weekends, you can find her riding her horse and competing in barrel racing around the state. She is member of the NBHA, National Barrel Horse Association. She hopes one day to become an "equine insurance specialist".
Her motto is "Waking up every morning is a blessing, don't take it for granted."
---
Alexander "Alex" Braylovsky
Alex has been in the insurance business for over 26 years. He has a master degree in the school of mechanical engineering, Polytechnical Institute in Maldova USSR.
Alex loves to travel and watch basketball. He speaks English and Russian.
---
Burton Belle, Office Puppy